HINO 268A CONVENTIONAL CAB
26' Body * Optional Side Door * 2500 Tuckunder Liftgate
This great straight truck offers maximum cargo capacity with easy access through a roll-up rear door and an optional swing out side door. Cargo lighting and a translucent roof provide great visibility and the 2500 tuckunder liftgate ensures you can move cargo in and out for your deliveries. This proven Hino truck solution comes with a 5 year / 200,000 mile engine warranty so your truck stays on the road where it belongs. Give us a call @ 1-800-200-0404 or click to get a free quote!
KEY FEATURES & SPECIFICATIONS
25,950 GVWR

Hino J08E-VC 220 HP 6-cylinder Turbo Diesel Engine

2200 RDS Allison Automatic Transmission

Air Conditioning

AM/FM CD Radio

Engine Block Heater

Heated Mirrors

Power Windows & Locks

Air Suspension Drivers Seat

Two-person Passenger Seat – Non Air

Exhaust Brake

Air Brakes

90 Gallon Fuel Tank

271" Wheelbase

Body: 26'(L) x 102"(W) x 102"(H)

Side Door (optional)

Hardwood Floor

Roll-up Rear Door

Translucent Roof

1 Row of E-Trac

Two Interior Dome Lights

2500lb Tuckunder Liftgate 80" x 50"

Mud Flaps
GREAT WARRANTY COVERAGE
You can drive this truck comfortably knowing it has unparlleled warranty coverage designed to keep you on the road. In addition to the coverage below, this truck also includes HinoWatch coverage which is a 24/7/365 roadside assistance program tha covers your new Hino truck for the first 3 years of ownership regardless of mileage. It covers the following services at no-charge: lockout service, battery jumpstart, and phone support services for information on the nearest Hino dealers or basic vehicle questions.
| | | |
| --- | --- | --- |
| Description | MONTHS | MILEAGE |
| Base Vehicle | 24 | Unlimited |
| Base Engine | 36 | Unlimited |
| Extended Engine | 60 | 250,000 |
| Emission Warranty | 60 | 100,000 |
| Automatic Transmission | 36 | Unlimited |
* 26' body length x 102" wide x 102" high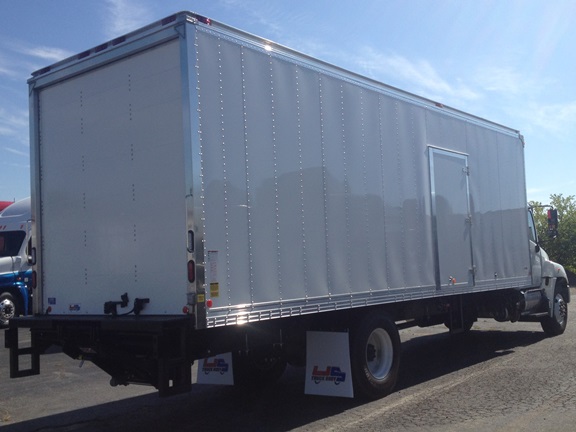 * 271" wheelbase and 90 gallon fuel tank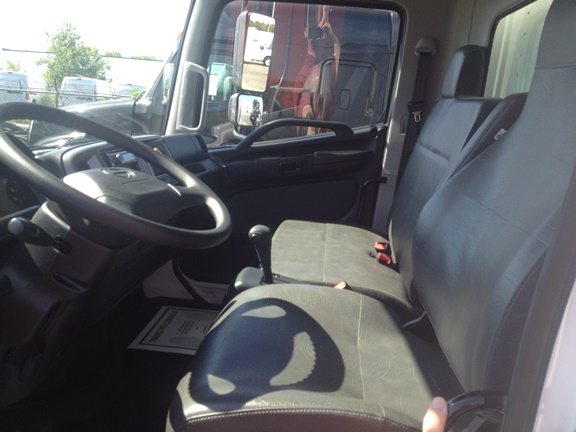 * air suspension driver's seat and 2-person passenger seat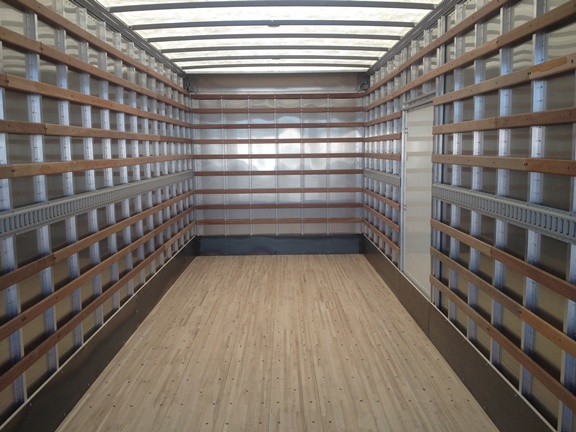 * hardwood floor; 1 row of E-Trac; translucent roof and dome lighting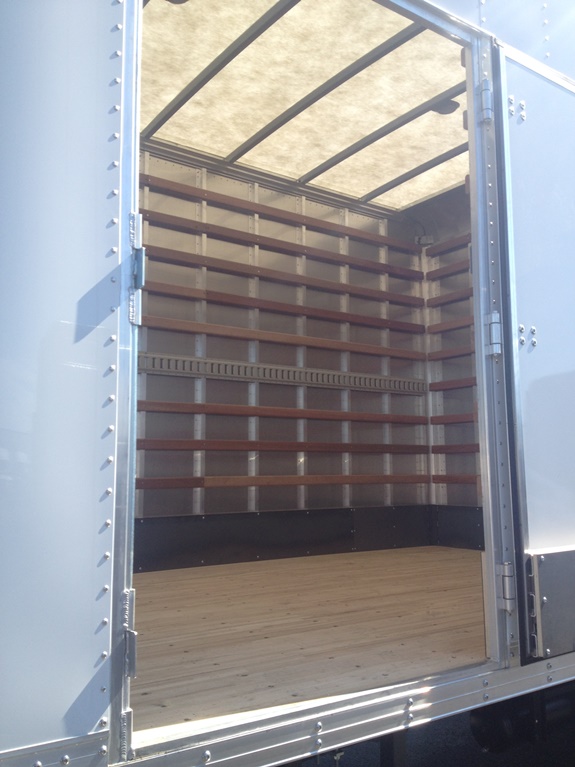 * swing out side door on passenger side (optional)
* rollup rear door with grab handles on both sides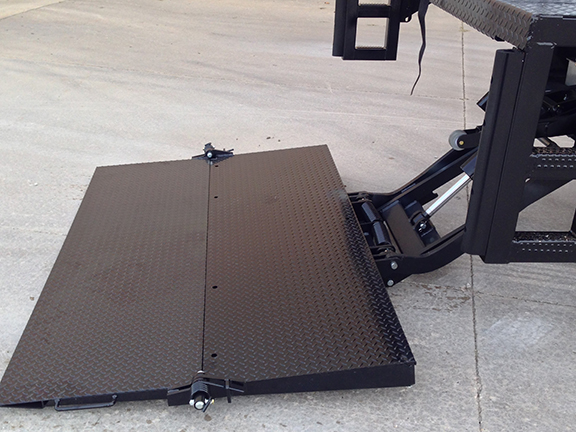 * liftgate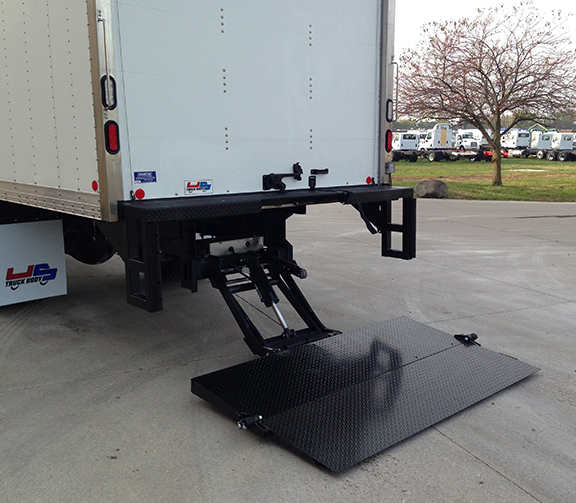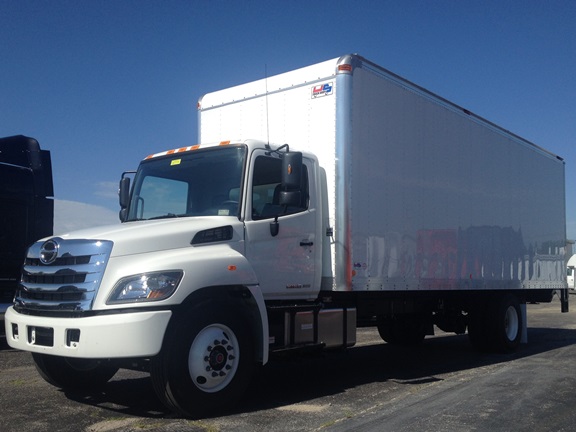 This is a GREAT TRUCK with great warranty coverage ! Give us a call @ 1-800-200-0404 or click below to get a free, no-obligation price quote !